Description
You will be "golf ready" all year round, no matter where you live, work or travel.
The weather no long matters, practice anytime.
This system works for any age golfer, any level player.
How much time and money have you have invested in new clubs, lessons and hitting balls incorrectly, with no improvement to your game?
We all want to be a better golfer, here's your opportunity to improve your game!
You have nothing to lose by trying this system because: We offer a full, money back guarantee.
The Release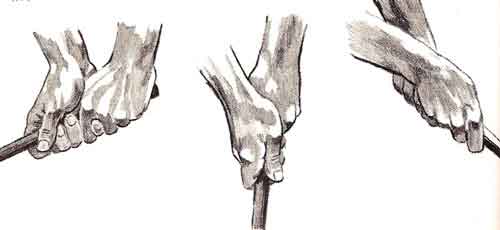 The heart and soul of a good swing is that area from the waist on the downswing, to impact, and back to the waist on the forward swing. The club goes from open before impact, to square at impact, to closed after impact. This is the "release" we're looking for.
Dr. Jim Suttie "One Of America's Top 20 Greatest Teachers."- Golf Digest
Swing on Plane
Good golf swings are commonly described as "on plane". It's generally agreed the most efficient way to hit a golf ball with the most power and accuracy is to keep the golf club moving on a particular plane throughout the swing.
The plane of a golf swing should line up with the plane that a golfer creates with the shaft of the club when addressing the ball. Approaches include the one-plane and the two-plane swings. A one-plane swing happens when you rotate your shoulders on the same plane throughout the golf swing. A two-plane swing means the plane of the shoulders is different on the backswing than the downswing.
All that really matters to hit a golf ball long and straight is to deliver the club face square to the target at impact with as much speed as possible.
The most efficient path to hit solid shots is from slightly inside the target line to the ball and slightly outside of that line after impact. Golfers who practice and perfect a consistent swing path–whatever plane fits them best–will build a golf swing they can trust to hit the ball consistently.
Sep 2, 2010 | By Jeff Rogers Thank you to Jeff Rodgers article as seen in: LIVESTRONG.COM